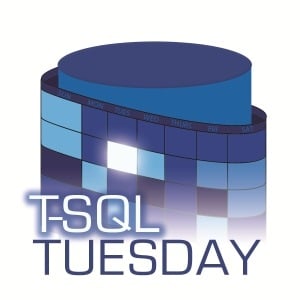 Brent Ozar
wrote in
#100 of TSQL2sday about his predictions
which he had made already in 2013 and that he now thinks that Azure SQL Database (Managed Instance) might be the new default database for all kind of services (instead of VMs). Already Azure SQL Database is some kind of "state of the art" database as a service for all types of applications and its demand is growing day by day. More and more companies are migrating their databases to public cloud databases and so our daily business changes…
Write what you think about Azure SQL Database
So this is my call for the June 2018 TSQL Tuesday:
Tell me/us if you or your company has already started testing of Azure SQL Database or Azure SQL Managed Instance or if you're already using it. Tell us all about it:
What was your migration tool?
How did you plan that migration?
Were there any assessments before the migration?
Which problems occurred during your test-phase?
Which problems occurred during your migration?
Was there any automation around the migration?
Which scripting language was used for what? Powershell or Azure CLI?
Is there any automation right now during normal operation?
Any issues, special requirements or anything else around using Azure SQL Database?
How do you monitor the database?
How do you do database maintenance?
Do you use the builtin tuning options?
Simply write about all of your experiences with Azure SQL Database or Azure Managed Instance. Even if you don't see a future for Azure SQL Databases write about it everything is welcome!
This is a T-SQL Tuesday, so there are official rules.
Publish your contribution on Tuesday, June 12th, 2018. Let's use the "it's Tuesday somewhere" rule.
Include the T-SQL Tuesday Logo and have it link to this post.
Please comment below with a link to your post.
Tweet about your post using #tsql2sday.
If you'd like to host in the future, contact Adam Machanic.
Björn arbeitet auch weiterhin aus Mexiko als Senior Consultant – Microsoft Data Platform und Cloud für die Kramer&Crew in Köln. Auch der Community bleibt er aus der neuen Heimat treu, er engagiert sich auf Data Saturdays oder in unterschiedlichen Foren. Er interessiert sich neben den Themen rund um den SQL Server, Powershell und Azure SQL für Science-Fiction, Backen 😉 und Radfahren.