Installing old SQL Server Versions – T-SQL Tuesday #83
This post might contain affiliate links. We may earn a commission if you click and make a purchase. Your support is appreciated!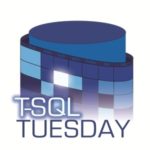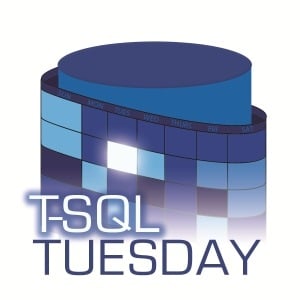 T-SQL Tuesday is a recurring blog party, that is started by Adam Machanic (b | t). Each month a blog will host the party, and everyone that want's to can write a blog about a specific subject.
This month Andy Mallon is our TSQL2sDay host and the subject is "We're still dealing with the same problems".
Yes, of cause I know such problems too! Let me tell you my story about customers, 3rd party companies and their solutions.
Their solution vs. my recommendation vs the real world
Due to the contracts between "us" and the customer we're responsible for their SQL Servers… very old ones, middle-aged ones and newer ones. So if there is any problem with any database, user or what else they'll contact "me". So I've got a big interest in building up stable and long running SQL Servers according to best practices.
Some of might know that I'm working for a big outsourcing company and many of our customer don't have a IT team anymore. So what do they do if they wanna have a new application for their business cases… correct they asking a third party company to help them… ok, better than doing it themself. But what happens next ???
Due the internal structure of our company the customer doesn't get directly in contact with me or my team, they asking their Service Manager for assistance… what do they do? There are four options
asking a solution architect for a structured solution
calling me or my team for assistance in building a stable solution
doing it themself
asking the customer or his 3rd party to send a recommendation for SQL Server setup
our prepared solution architects
They're doing a great job and have very much knowledge and trying to get the best result to fulfill everyone needs. Nearly all solution architects at my company are knowing how to setup a stable basic SQL Server, if they're not sure at all they will ask one of the DBAs. There is also a regular communication round where we talk to each other about new features, new ideas and so on… So I can rely on what they do and how they build solutions.
the lonesome rider
Several Service Manager of my company think they are able to do such solution design on their own… mostly they're on the easiest path and accept every requested solution from the customer or 3rd party. But with that solution we're not going live… 😉 So we'll have to take several rounds of discussions… very annoying.
calling the specialists team
After several annoying years with lots of solution discussions we've build up a "shopping cart" where everyone can click through the most relevant features and informations needed for a stable SQL Server Installation. All these items and recommendations are based on the general available standards and best-practices. So I can guarantee that this sql server will fit nearly all application requirements and provides a stable, performant SQL Server.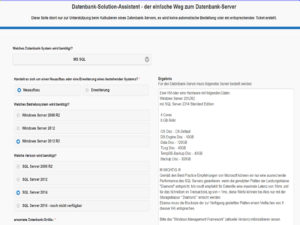 The most annoying to me are always the requirements from third-party service providers and our own service managers that we should still install SQL Server 2008R2. That version is very aged and the newer version had so much improvements according to performance and stability.
So why shouldn't my or their customers benefit from these improvements ???
This post might contain affiliate links. We may earn a commission if you click and make a purchase. Your support is appreciated!

Björn arbeitet auch weiterhin aus Mexiko als Senior Consultant – Microsoft Data Platform und Cloud für die Kramer&Crew in Köln. Auch der Community bleibt er aus der neuen Heimat treu, er engagiert sich auf Data Saturdays oder in unterschiedlichen Foren. Er interessiert sich neben den Themen rund um den SQL Server, Powershell und Azure SQL für Science-Fiction, Backen 😉 und Radfahren.
Amazon.com Empfehlungen
Damit ich auch meine Kosten für den Blog ein wenig senken kann, verwende ich auf diese Seite das Amazon.com Affiliate Programm, so bekomme ich - falls ihr ein Produkt über meinen Link kauft, eine kleine Provision (ohne zusätzliche Kosten für euch!).