Microsoft has announced the further expansion of their BI tool environment at this year's MSIgnite. Within the new Office 2016, especially Excel 2016 comes with new business analytics features and possibilities of graphical representations.
Excel at least since the version of 2007 is one of the business analytics tools in Power BI with Microsoft SQL Server. In the new upcoming version analysts, developers and end users will grow closer together. Everything revolves around the relevant data, which are determined from the SQL Server components such as Analysis Server or Reporting Services, processed and aggregated through Power-BI Designer and Excel (of course combinable and integrated) and finally brought to the end user via graphical dashboards or pretty displayed (for example) in new Excel Charts. So they can be used for better decision-making or to support business processes.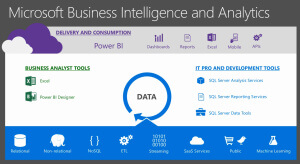 When you take a look at the path of business intelligence integration in Excel since the 2007 version, then there were more and more functions integrated (for example, in Excel 2010: several sparklines and a optimized Icon Set), now with Excel 2013 new effective data evaluation possibilities which enable an enhanced visualization of processes or existing numbers have been added.
Now Microsoft has taken the next step: Excel 2016 adds even more analytical and visual tools for data analysis and presentation of statistics and business transactions. For example such great features like treemap, sunburst or waterfall charts or the integration of power maps are coming up.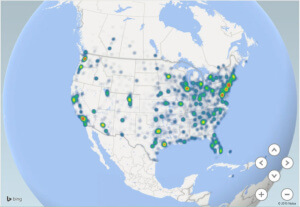 With the new Office package also comes a fundamentally optimized presentation all products on mobile devices. Now documents scale better, faster and easier in the viewport, thus improving the operability of the Office products.
Who wants to know more about the great new Business Analytics and visualization with Power BI and Excel should definitely watch the video of Scott Ruble on Channel 9, here he explains the individual charts and their options in detail and with reference to figures and examples.
Björn works in Hamburg as Senior Consultant – Microsoft Data Platform and Cloud at Kramer & Crew. He regularly participates in the PASS regional group meeting in Hamburg, the events of the PASS such as SQLSaturday and DataGrillen and organises the Azure Meetup in Hamburg. He is interested in topics such as SQL Server, Powershell and Azure for science fiction, snowboarding, baking and cycling.